VERANSTALTUNGEN
---
Wissenswertes, Erfahrungen und viele Informationen
rund um vergangene Veranstaltungen
ITFA GRC Stammtisch event, Frankfurt – organised by GRC
On behalf of the ITFA German Regional Committee (GRC) and the ITFA Fintech Committee, the ITFA Board invited to the GRC Annual Stammtisch. This year's event was hosted by AIG Europe Ltd. and was focused on the new opportunities offered by Fintech platforms to help establish "Trade Finance as an Asset Class".
Over 50 participants from Singapore, London, Munich and Frankfurt joined the event and were brought up to speed on the latest developments from the Fintech committee.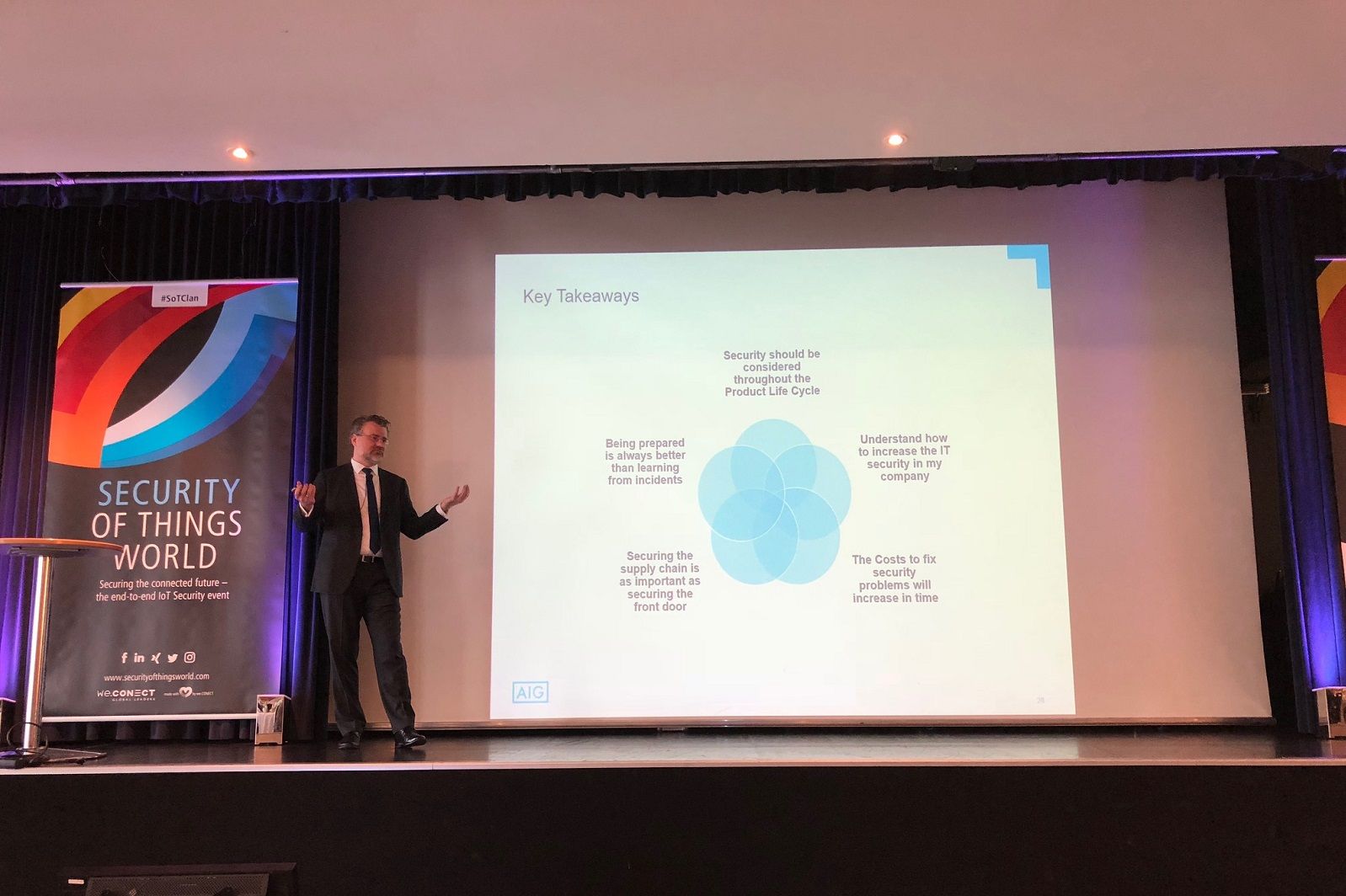 Security of Things World 2018
"Briefing at 'Security of Things - World' on the Return of Security Investment for securing the IoT space"


TÜV Rheinland
Infoveranstaltung zu Aufbau, Ablauf und Weiterentwicklung eines Credit Managements mit System in Kooperation mit dem TÜV Rheinland